Three months and a bit till the start of
Kamailio World 2019
, the 7th edition of the conference about Kamailio project eco-system and the open source real time communication platforms.
If you want to contribute to the success of the event and benefit of a great exposure, you can join us as a sponsor. You can choose from several standard packages presented in the
Sponsorship page
[1] of the event website or ask for a personalized package that can be tailored to suit better your needs [2].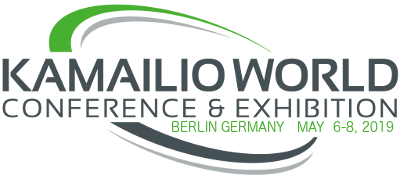 Many of the persons with relevant contributions to the evolution of the project are invited to the event, besides that the sponsorships help to cover the costs on site for all speakers. Also, we are offering again several grants to students interested in real time communications (last edition we had four students from Spain, Germany, Poland and Czech Republic). If SER-OpenSER-Kamailio helped you along the years, your support can add on board more people that can contribute back to the project as well as having a great event with many developers and the project community at Kamailio World 2019!
Do not hesitate to
contact us
for more details about sponsorship options.
See you in Berlin!