Once again, we are committing to the program from the last years to give free event passes at next Kamailio World (May 14-16, 2018) to several people from academic environment (universities or research institutes – bachelor, master or PhD programs qualify) as well as people from underrepresented groups.
Kamailio
has its origin in the academic environment, being started by FhG Fokus Research Institute, Berlin, Germany, evolving over the time into a world wide developed project, with an open and friendly community.
If you think you are eligible and want to participate, email to
<registration [at] kamailio.org>
. Participation to all the content of the event (workshops, conference and social event) is free, but you will have to take care of expenses for traveling and accommodation. Write a short description about your interest in real time communications and, when it is the case what is the university or the research institute you are affiliate to.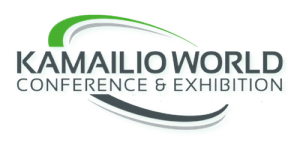 Also, if you are not a student, but you are in touch with some or have access to students forums/mailing lists, it will be very appreciated if you forward these details.
All these are possible thanks to Kamailio World Conference sponsors:
Evosip, 2600hz, Sipwise, Netaxis, Sipgate, FhG Fokus, Asipto, Simwood, LOD.com, NG-Voice, Evariste Systems, Digium, VoiceTel, Pascom and Core Network Dynamics
.
More information about Kamailio World Conference 2018 is available on the web site:
Thanks for flying Kamailio!