The 8th edition of FUSECO Forum conference is organized by Fraunhofer Fokus Institute in Berlin, during Nov 9-10, 2017:
The event's chairman is once again
Prof. Dr. Thomas Magedanz
, from TU Berlin and Fraunhofer Fokus.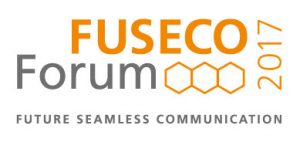 This year's event will again feature three dedicated tracks consisting of tutorials and interactive workshops on the first day, namely:
Multi-access Network Technologies in 5G-Ready Networks
5G Edge and Core Software Networks and Emerging 5G Applications
Network Virtualization and Network Slicing for 5G-Ready Networks
The second day features a full-day conference uniting these topics under one umbrella "The 5G Reality Check: 5G-Ready Applications and Technological Enablers for 5G Implementation".
Daniel-Constantin Mierla, co-founder
Kamailio
project, will participate to the event, being part of the panel "Practical Experiences in Moving to NFV Infrastructures and Open Challenges" during the first day. The agenda of the two days is available at:
Fraunhofer Fokus is the place where Kamailio Project was started back in 2001 (as SIP Express Route, aka SER), a research institute in next generation communication technologies. If you want to learn about what's going to happen next in RTC, this is a must attend event.
Besides using it in research projects, Fraunhofer Fokus Institute keeps close to Kamailio project, hosting and co-organizing all the editions so far of
Kamailio World Conference
.
Thanks for flying Kamailio!