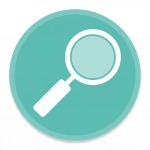 A very diverse range of topics, from using Kamailio to secure your VoIP services, deploying in a containerized environment with Docker and Kubernetes, using RTPEngine or the new addition RTP Media Server module, optimizations for KEMI language scripting such as Lua, Python or Javascript, to blockchains in telephony, building high throughput SBC systems with topos, using Kamailio and FreeSwitch together, or latest updates from Asterisk PBX.
There will be sessions covering IMS/VoLTE and IoT, and, of course, we have the very popular two sessions that never missed a Kamailio World edition: Dangerous Demos with James Body and VUC Visions with Randy Resnick.
The open discussions session Kamailio – Ask Me Anything with the main developers or the project is again present and allows the attendees to address questions about their needs of using Kamailio and the development of the project.
A new kind of session is introduced at this edition Your Deployment On Stage – 5 Minutes 5 Slides enabling attendees to show what their are doing in the RTC space, what are their services and products, where and how Kamailio is used.
The details for other speakers and sessions will be published in the near future, stay tuned!