Coordinated by its founder
Alan Quayle
, with the help of many local teams across the world,
TADHack Global 2016
edition was organized during October 14-16 in over 30 cities, counting over 2600 registrations that resulted in over 170 hacks. It is probably one of the largest hackathons recorded so far, maybe even the largest, anyhow, for sure in the telecom world.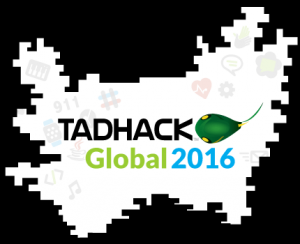 One of the cities involved in the hackfest was Berlin, the local event was hosted by
VoIP Labs, being managed by Dennis P. Kersten
. On a rainy weekend, a bunch of VoIP enthusiasts met, paired and started hacking with various telecom APIs offered by the event sponsors. The results were amazing, 4 completed hacks, all of them winning at least one prize, 3 of them being awarded TADHack global prizes — the details about all winners can be found at:
A snap is a fancy zip file containing an application together with its dependencies, and a description of how it should safely be run on your system, especially the different ways it should talk to other software.

Most importantly snaps are designed to be secure, sandboxed, containerised applications isolated from the underlying system and from other applications. Snaps allow the safe installation of apps from any vendor on mission critical devices and desktops.
Aiming to ease the deployment of applications across different Linux-based systems, wrapped with proper layers of security, the snaps concept look very promising.
Daniel's remarks on the TADHAck event and its outcome:
""I am glad that I could participate to the TADHack Global 2016, the local event in Berlin made it easier in a rather busy period of traveling, huge credits to Alan and Dennis for making it possible.

As for the hack, what

Canonical/Ubuntu

was offering during the hackfest was a perfect fit for me – a Linux/Ubuntu cloud infrastructure to meet the needs of scaling deployments and RTC platforms. As one of core developers of Kamailio SIP server project, I wanted to do something using it, that, after all, can also be useful for our community.

Cloud, virtualization, containers — all very hot concepts these days. But snaps target to be even slimmer, still avoiding annoying issues such as broken dependencies and different versions of libraries on different distributions. I heard about them, but never got the time to play with. TADHack global offered the chance that I didn't want to miss. The hack-intense environment and discussions with other people around helped to clarify some doubts (hey Torsten, Dominik, Dennis).

Once I started to build snaps and test them running, I realized that the sandboxed snap restricts some privileges that Kamailio uses when running on Linux, such as creating raw UDP sockets. With a bunch of patches after many try-and-errors, I was able to get the

stock Kamailio from our github.com repository

built and run as a snap.

It felt that the participation to the TADHack was fruitful already. The prize announced few days later came as a very pleasant complement awarded by Canonical/Ubuntu.

Now I am looking forward to get new versions of Kamailio snaps with a more specific target functionality, such as a load balancer, SIP registrar, a.s.o. Let's see how far I can go till the

TAD Summit, Nov 15-16, 2016, in Lisbon, Portugal

, where I will participate and show the Snappy Kamailio and the evolution after the hackfest. If you are in telecom or real time communications looking for future transformations of the market, it's an event you should definitely attend!""
Next are the relevant resources for Snappy Kamailio.
The spec files to build the Kamailio snap and some instructions are available at:
The slides of the TADHack Global pitch for Snappy Kamailio:
The video recording of the pitch:
If you are interested in Kamailio snaps, join our development community on
sr-dev mailing list
.
Thank you for flying Kamailio!