The Poblenou campus Auditorium at the University Pompeu Fabra, UPF (Roc Boronat 138, Barcelona) will hold a WebRTC meetup on Wednesday 4th of March, 2015, in parallel with the Mobile World Congress.
Three developers of Kamailio project – Daniel-Constantin Mierla, Peter Dunkley and Torrey Searle – will be at the event, participating in the Open Source WebRTC panel. Among other speakers: Andreas Gal (CTO at Mozilla), Douglas Tait (Director Telecom Markets at Oracle), Dragana Linfield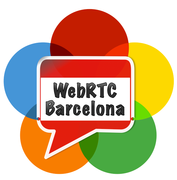 (Digital Communications Director at Etisalat), Olav Kolbu (CTO & SVP Technology at Telenor Digital) and the new recently appointed CTO at Unify, Stefan Ried.
A complete list of speakers and the agenda is available on the site:
Special credits to Victor Pascual Avila for organizing the event and the friends at Quobis for sponsoring it.