The Kamailio project has decided to move our source code repository, where all the developers contribute source code, to Github on Monday, December 15, 2015. The very old server that runs our current GIT repository for Kamailio is in desperate need of retirement.
There is already a real time mirror on Github and that is the one to become the main GIT repository – it can be found at:
The current domain git.sip-router.org will be kept and directed to a read only real time mirror of the GIT repository, therefore those users that installed Kamailio from GIT should not be affected.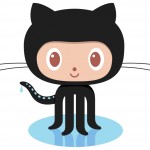 If you are a developer with GIT write access and you cloned via ssh, you will have to change the remote URL to point to Github repository. You will be given write access to Github as well – if you haven't sent your Github user id yet, email to
More updates will be posted once the switch is done.